CAD & 3D Visualisation Experts
Elevate Your Business with our Expertise in Building Web, Mobile, and Desktop 2D & 3D Visualisation Solutions. With Extensive Experience in Developing Custom CAD & 3D Software, Trust Us to Deliver Solutions that Transform your Vision into Reality. Let Us Help You Harness the Potential of CAD & 3D Visualisation for Your Business Success.
Request Your Free CAD & 3D Visualisation Consultation
Take the first step towards bringing your ideas to life. Contact us today for a free consultation, where our experts will explore your vision and demonstrate how our bespoke CAD & 3D visualisation solutions can propel your business forward.
Highly Experienced
Developers
Software Delivered
On-Time & In-Budget
Web, Mobile,
Cloud & Desktop
---

* Try me, fully interactive model!
Realise Your Vision with Cutting-Edge CAD & 3D Visualisation
Unleash the power of custom 3D CAD and visualisation solutions to elevate your business to new heights. At Software Development UK, we are experts in building bespoke solutions that meet your unique requirements and drive tangible outcomes. With a relentless focus on business objectives, we help you formulate and refine your ideas to ensure the optimal solution is delivered, revolutionising the way you visualise and interact with your designs.
Our team possesses extensive experience in developing highly optimised 3D CAD and visualisation solutions for web, mobile, and desktop platforms. We leverage our expertise in languages such as C#, C/C++, Java, Python, and JavaScript to create tailored applications that deliver exceptional performance and user experiences. We can harness the power of of a variety of rendering frameworks, including; DirectX, WebGL, BabylonJS/ThreeJS and Unity 3D.
In the Oil & Gas/Energy industry, we have successfully built enterprise solutions that have transformed the way O&G wells are designed and validated. Our innovative approach and deep understanding of industry requirements enable us to deliver game-changing solutions that streamline workflows and enhance decision-making processes.
We understand that each business is unique, and that's why we take a bespoke approach, building solutions from the ground up to cater specifically to your needs. Whether you require advanced data visualisation, simulation capabilities, or immersive 3D experiences, our custom 3D CAD and visualisation solutions empower you to gain a competitive edge and unlock new opportunities.
Experience the power of custom 3D CAD and visualisation solutions that elevate your business to new heights. Contact us today to schedule a consultation and discover how we can deliver a solution tailored to your needs, revolutionising the way you envision and validate designs. It's time to trans

Addressing the Challenges of CAD & 3D Visualisation
Accelerate your design process, enhance communication, and streamline development with our expertise in CAD (parametric modelling) and 3D visualisation. Experience efficient decision-making, effective collaboration, and reduced costs through advanced tools and precise visuals. Overcome challenges, minimise errors, and bring your ideas to life faster. Transform your design and development process with our tailored CAD and 3D visualisation solutions.
Efficient Design Process and Time-to-Market
Our team understands the importance of an efficient design process and rapid time-to-market. We leverage advanced CAD and 3D visualisation tools to accelerate the design process, enabling you to make informed decisions faster and bring your ideas to life more quickly.
Effective Communication and Collaboration
High-quality CAD models and 3D visualisations facilitate clear communication and collaboration among team members, stakeholders, and clients. We create detailed and accurate visuals that help you convey your ideas, present your designs, and collaborate effectively across your organisation.
Streamlining the Design and Development Process
Our expertise in CAD and 3D visualisation allows us to streamline your design and development process, reducing costs, minimising errors, and improving overall efficiency. By delivering precise and comprehensive visuals, we help you identify potential issues early, make necessary adjustments, and optimise your designs for production.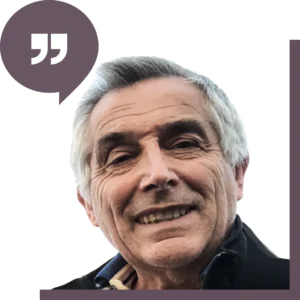 "I highly recommend SD:UK's senior architect Spencer Pickett and his team of developers. We selected them based on their previous experience implementing data driven CAD and visualisation solutions. Their ability to grasp a complex brief, create a thorough functional specification, and swiftly bring a working prototype to life resulted in a truly impactful application for the oil and gas industry."
John Gaskell
QuickWells CTO
Trust Our Expertise
– For more information please contact us –

Precision Implementation
Transforming visions into reality with precise execution to meet your exacting standards.

Proven Reliability
97% on-time and on-budget performance, ensuring seamless and efficient project delivery.

Tailored Pricing
Competitive and flexible pricing options designed to accommodate your unique business needs.
---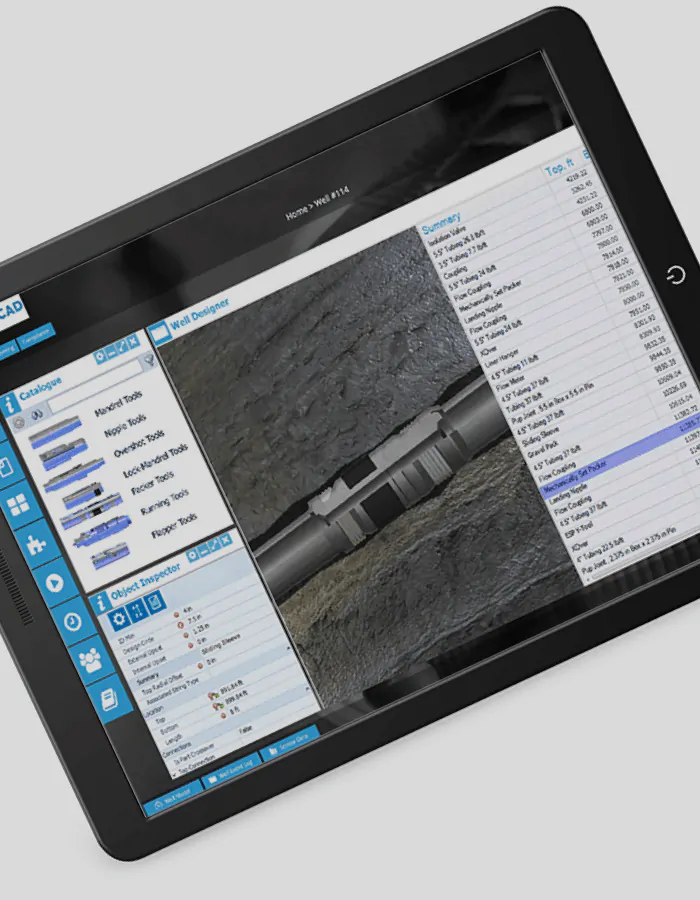 Our Comprehensive Approach to CAD & 3D Visualisation
Experience the difference of our comprehensive approach, driven by in-depth discovery and collaboration. Our advanced tools and technologies, combined with the expertise of our skilled team, deliver tailored solutions that bring your ideas to life with stunning accuracy and photorealism. Trust us to exceed your expectations and elevate your visualisation experience to new heights.
In-Depth Discovery and Collaboration
We start by understanding your unique requirements and objectives, working closely with you to ensure that our CAD models and 3D visualisations accurately represent your ideas and vision. This collaborative approach allows us to deliver tailored solutions that truly cater to your specific needs and goals.
Advanced Tools and Technologies
Our team utilises cutting-edge CAD and 3D visualisation tools and software, such as AutoCAD, SolidWorks, and 3ds Max, to create high-quality, accurate, and photorealistic visuals. By leveraging the latest industry tools, we ensure that our services remain at the forefront of design and visualisation technology.
Skilled and Experienced Team
Our team of skilled designers and engineers has extensive experience in CAD modelling and 3D visualisation across various industries. Their expertise ensures that your project is handled with the utmost care and precision, resulting in stunning visuals that exceed your expectations.


Discuss Your Project Today
If your project details are clear from the start, our fixed cost solutions can provide a cost-effective approach.
Alternatively, if your vision and requirements are not fully formed we can help you adopt an agile approach. Request a free consultation to discuss your requirements.
Discover how Software Development UK can help you create a powerful and impactful web application tailored to your business needs. Get in touch with us via phone, email, or by submitting a brief to kickstart your project.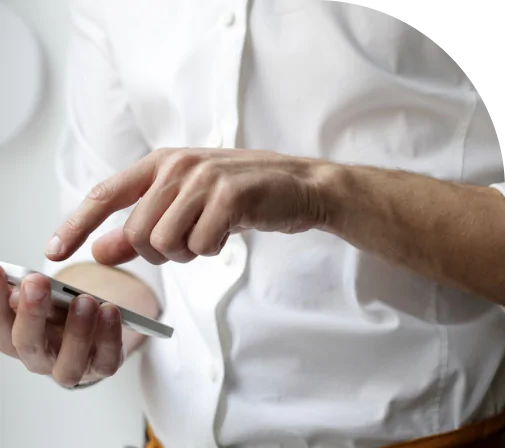 Delivering Excellence in CAD & 3D Visualisation
Trust us to bring your ideas to life with meticulous attention to detail and a commitment to accuracy. Our flexible and adaptable solutions cater to your unique requirements, seamlessly integrating with your workflow. With ongoing support and collaboration, we ensure your vision evolves with your needs. Elevate your designs and streamline your processes with Software Development UK.
Industry-Leading Expertise
Our team's in-depth knowledge of CAD and 3D visualisation enables us to provide industry-leading services that set us apart from our competitors. With a proven track record of delivering exceptional results, you can trust Software Development UK to bring your ideas to life.
Attention to Detail
We pride ourselves on our meticulous attention to detail and commitment to accuracy. Our CAD models and 3D visualisations are carefully crafted to ensure that every aspect of your design is accurately represented, enabling you to make well-informed decisions and streamline your design process.
Flexibility and Adaptability
At Software Development UK, we understand that each project is unique, and we are committed to providing flexible and adaptable solutions that cater to your specific requirements. Whether you need architectural visualisations, product designs, or engineering models, our team has the expertise and tools to deliver outstanding results tailored to your needs.
Seamless Integration with Your Workflow
Our CAD and 3D visualisation services are designed to integrate seamlessly with your existing workflow and processes. We work closely with you to ensure that our services complement your operations, streamlining your design and development processes while reducing costs and increasing efficiency.
Ongoing Support and Collaboration
Our commitment to your success extends beyond the completion of your project. We provide ongoing support and collaboration to ensure that your CAD models and 3D visualisations continue to meet your evolving needs and expectations. At Software Development UK, we're always available to address any concerns, provide updates, and make enhancements as needed.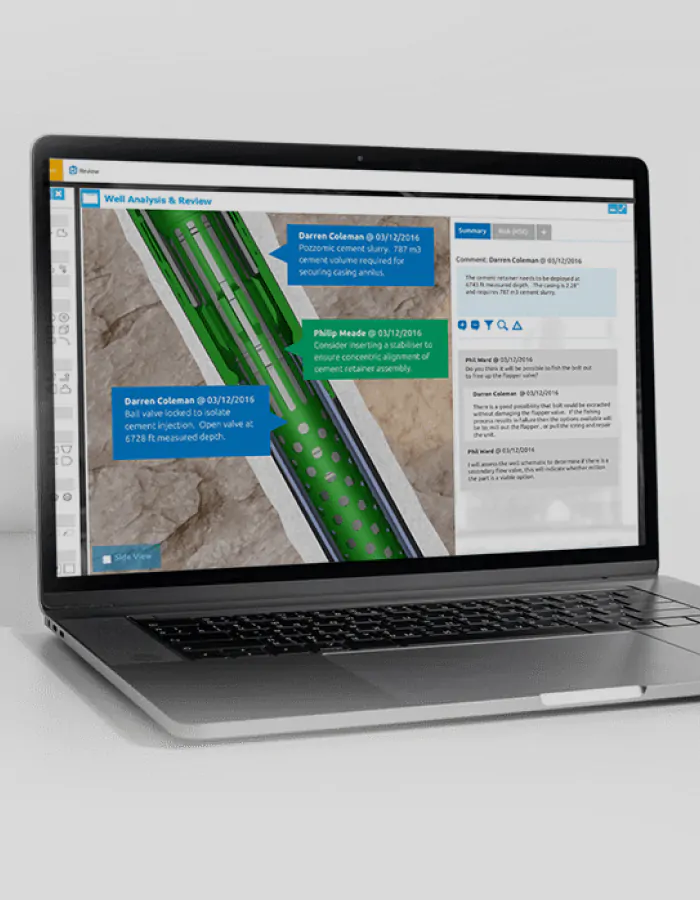 Additional Services
to CAD & 3D Visualisation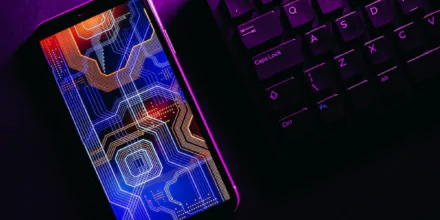 Empower your business with our digital transformation & IT consulting services. Harness our expertise for…
Learn More:

Digital Transformation

& IT Consulting

Frequently Asked Questions
Provided below is an FAQ to help you understand our services in more detail. If your question is not covered please feel free contact us.
Bespoke 2D/3D CAD & Visualisation software refers to custom-designed software tools that help in the creation, modification, analysis, or optimisation of a design. These tailor-made software solutions can present a two-dimensional (2D) or three-dimensional (3D) representation of the physical components of a particular design, offering detailed and accurate visualisation capabilities. Unlike off-the-shelf software, bespoke software is specifically designed to cater to the unique needs and requirements of an individual client or organisation.
Opting for bespoke CAD software over standard off-the-shelf solutions offers a host of advantages. These custom solutions are specifically designed to match your exact requirements, ensuring a perfect fit for your business needs and processes. Bespoke software often leads to improved efficiency, as it can be integrated seamlessly with your existing systems, removing unnecessary functionalities and complexities that often come with generic software.
3D Visualisation software can revolutionise the way your business visualises and presents complex design data. It can enable you to create realistic 3D models and virtual environments, which can enhance understanding, facilitate better decision making, and ultimately improve design outcomes. The ability to visualise in 3D can also help in demonstrating products, projects, or concepts to stakeholders, improving communication and engagement.
A wide range of industries can greatly benefit from 2D/3D CAD & Visualisation software. These include but are not limited to: architecture, engineering, construction, automotive, aerospace, manufacturing, fashion, and interior design. These industries often require detailed and precise design processes, where CAD and visualisation tools can play a significant role in facilitating and enhancing these processes.
A key advantage of bespoke CAD & Visualisation software is its ability to be tailor-made to ensure compatibility with your existing systems. Software Development UK specialises in creating bespoke software that aligns with your unique business needs and existing infrastructure, resulting in smooth integration and minimal disruption to your operations.
Bespoke CAD & Visualisation software can be developed with robust security measures in place. This is critical in an era where data breaches and cyber threats are on the rise. As your bespoke software partner, we put a premium on ensuring the software we develop is equipped with stringent security protocols, keeping your business data safe and secure.
The process for developing bespoke CAD & Visualisation software typically involves initial consultations to understand your specific needs, followed by the design, development, testing, and deployment stages. Throughout the process, clients are kept in the loop to ensure the final product meets their expectations.
The timeframe for developing bespoke CAD & Visualisation software can vary depending on the complexity of your requirements. It's a careful process that involves several stages to ensure a high-quality, effective, and reliable software solution. Rest assured, our team works diligently to deliver your software in a timely manner without compromising on quality.
Yes, one of the significant benefits of bespoke CAD & Visualisation software is its flexibility to evolve with your business. As your requirements change, your software can be modified or updated to suit those new needs. This flexibility is often not possible with off-the-shelf software, making bespoke software a highly scalable solution for your business.
Post-deployment support is a critical part of our bespoke software service. We believe in forging lasting relationships with our clients, which is why we offer continued maintenance, updates, and support after your software has been deployed. Our aim is to ensure your bespoke CAD & Visualisation software continues to deliver optimum performance and value to your business in the long run. We are always just a call or email away, ready to assist with any issues or changes you might require.