Oil & Gas Industry Software Development Experience
Leveraging over 30 years of well engineering and IT expertise, Software Development UK delivers bespoke oil and gas software solutions, enhancing productivity, streamlining data management, and ensuring security. Our custom-built applications minimise risks and simplify operations across the entire value chain, from upstream to downstream. Trust SD:UK to seamlessly connect the dots in the oil and gas industry.
Elevate Your Competitive Edge
Elevate your competitive edge with streamlined operations and actionable insights by partnering with us. Arrange a free consultation with our experts today to discuss your project requirements.
Highly Experienced
Developers
Software Delivered
On-Time & In-Budget
Web, Mobile,
Cloud & Desktop
Proven Expertise in Upstream Oil and Gas Software Solutions
At Software Development UK, our team boasts over three decades of experience in delivering bespoke IT solutions tailored for the oil and gas industry. Our expertise spans the intricate facets of the upstream oil sector, including reservoir, drilling, and well completion. Beyond engineering, we are deeply embedded in the digital transformation of the gas industry through specialties in the digital oilfield, digital twins, simulation, CAD & 3D visualisation, software security and code rescue.
Understanding the critical importance of data management, we ensure that relevant data is at the forefront of our software solutions, aiding companies to optimise operations and reduce unplanned downtime. Our hybrid team, consisting of both upstream oil engineering experts and technology specialists, allows us to develop and deploy innovative upstream applications that enhance safety, improve productivity, and streamline field operations.
Our in-depth knowledge of upstream oil and gas software and engineering processes has enabled partnerships with industry leaders like Baker Hughes and renowned independent service companies like Tendeka. By offering tools to manage critical data, we ensure that businesses thrive and reduce the risk of unplanned downtime. We provide comprehensive support, covering all aspects of the oil and gas sector value chain – from upstream to downstream. Our proven track record establishes us as the go-to IT supplier for top-tier service companies in the oil and gas industry.

Comprehensive Solutions for the Oil & Gas Industry
We craft bespoke software tailored to the oil and gas industry, incorporating a plethora of technologies from cloud to mobile. These are designed to seamlessly integrate with your existing IT infrastructure. Discover how our innovative approach and tailored services can propel your business forward, helping to optimise operations in the oil and gas realm.
Bespoke Applications for Industry Leaders
Our seasoned team has rolled out a spectrum of oil and gas software, from MVPs right through to expansive enterprise solutions catering to thousands of users. By collaborating intimately with our clientele, we grasp their distinctive requirements, churning out custom solutions that sync perfectly with their specific needs.
Optimised Data Management and Seamless Integration
Entrust us with the task of managing and amalgamating a deluge of relevant data from diverse sources, including seismic, drilling, production, and reservoir datasets. Our experience with data transformation and integration translates to enhanced decision-making and boosted operational efficiency in the upstream oil sector.
Real-time Monitoring, Analysis, and Enhanced Safety
Harness our software expertise that champions real-time monitoring and analysis of both downhole and surface equipment – from flow meters and gauges to telemetary data from safety valves. This proactive approach not only spots potential glitches early on but also optimises field operations, significantly reducing unplanned downtime.
Pioneering Digital Oilfield Solutions and Advanced Automation
With a deep-rooted expertise in DOF solutions, we're poised to design and roll out automation and optimisation for intricate workflows, spanning domains like drilling, reservoir management, and production. This tech-driven approach ramps up efficiency while slashing human error.
Deciphering Operational Insights for Peak Performance
Mine critical data and glean pivotal insights about your operational efficiency and performance via our top-tier data analytics suite. This encompasses real-time forecasting, lifecycle tracking, volumetric data crunching, trend analytics, and strategic budget allocation.
State-of-the-Art Well Design, Validation, and Comprehensive Reporting
Renowned for our mastery in real-world modelling and visualisation, we craft immaculate 2D and 3D representations of parts, sub-assemblies, and well completion systems. This, coupled with our digital twins expertise, ensures streamlined well design, rigorous validation, and exhaustive reporting. The result? Peak performance and data-driven decisions throughout the oil and gas operational cycle.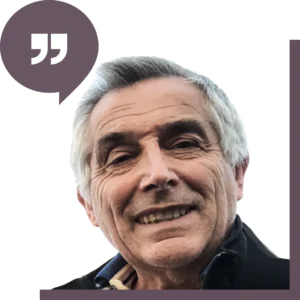 "I highly recommend SD:UK's senior architect Spencer Pickett and his team of developers. We selected them based on their previous experience implementing data driven CAD and visualisation solutions. Their ability to grasp a complex brief, create a thorough functional specification, and swiftly bring a working prototype to life resulted in a truly impactful application for the oil and gas industry."
John Gaskell
QuickWells CTO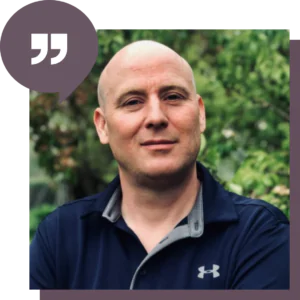 "As a leading oil and gas service company, it was essential for us to find the right team of developers with industry experience. The SD:UK team has a long track record of working within the O&G sector and their team of experts took the time to understand our unique needs and challenges, delivering a custom software solution that perfectly fit our requirements. I can recommend their commitment to quality and attention to detail, which ensured the software was reliable, user-friendly, and scalable, and allowed us to optimize our workflows."
Andy Nelson
Tendeka, Digital Development Manager
Trust Our Expertise
– For more information please contact us –

Precision Implementation
Transforming visions into reality with precise execution to meet your exacting standards.

Proven Reliability
97% on-time and on-budget performance, ensuring seamless and efficient project delivery.

Tailored Pricing
Competitive and flexible pricing options designed to accommodate your unique business needs.
---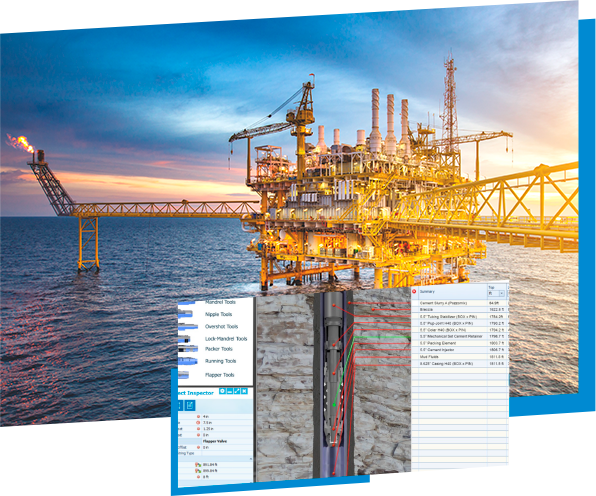 Delivering Excellence and Value Across the Spectrum
Entrusted by premier service companies, we are unwavering in our commitment to usher your business into the digital era. Our all-encompassing suite of services, which ranges from consulting and quality assurance to cloud optimisation, is meticulously crafted to amplify your existing resources, tailor unique solutions, and champion a result-centric methodology. Opt for Software Development UK for transparent, trustworthy, and consistent guidance on your digital evolution pathway.
Mastery in Digital Twin Modelling and Engineering Protocols
Dive deep into our expertise, encompassing digital twin modelling, customised 3D CAD, visual simulations, engineering workflows, and more. Such advanced proficiencies empower us to roll out state-of-the-art solutions, fuelling both innovation and efficiency in the realm of upstream oil.
Endorsed by Leading Oil and Gas Companies
Our rich industry lineage combined with a stellar success rate positions us as the go-to IT ally for industry frontrunners. Unwavering in our mission, we strive to dispense unparalleled value, consistently surpassing the aspirations of our clientele.
Capitalising on AI for Unmatched Efficiency
Our deep-rooted understanding of artificial intelligence (AI) propels us to craft ground-breaking solutions that optimise operations, pare down overheads, and amplify decision-making prowess. With the infusion of avant-garde AI algorithms, we equip businesses with the ability to sift through mountains of data, spot underlying trends, and harness insights – keeping them leagues ahead of the competition and operating at peak efficiency.


Discuss Your Project Today
If your project details are clear from the start, our fixed cost solutions can provide a cost-effective approach.

Alternatively, if your vision and requirements are not fully formed we can help you adopt an agile approach. Request a free consultation to discuss your requirements.

Discover how Software Development UK can help you create a powerful and impactful web application tailored to your business needs. Get in touch with us via phone, email, or by submitting a brief to kickstart your project.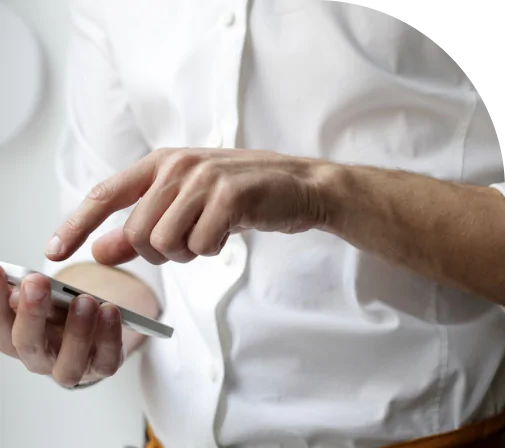 Secure a Competitive Advantage Through Our Expertise
Recent volatility in the sector has necessitated businesses to not only optimise operations but also reassess budgets, revaluate processes, and maximise the value of every asset. Investing in tailored upstream software solutions provides immediate access to essential information, supplanting archaic manual practices with automated, efficiency-driven systems. At Software Development UK, our forte lies in supercharging digital engineering services for O&G entities, bolstering productivity, precision, diminishing non-productive durations, and curtailing errors. This empowers businesses to carve out a competitive advantage in this dynamic terrain.
Enhanced Operational Efficiency and Cost-Effectiveness
Our bespoke solutions equip O&G enterprises to streamline operations, bringing about significant cost reductions by automating manual tasks, honing resource utilisation, and boosting overall efficacy. By tapping into our profound industry acumen and cutting-edge technical prowess, you can realise substantial savings, thus refining your market stance.
Swift Decision-Making Through Insight-Driven Data
Our tools empower O&G entities to make judicious choices, powered by data analytics, AI, and machine learning. Furnishing you with real-time insights and predictive analytics prowess, we lay the groundwork for your business to foresee market tendencies, fostering production optimisation and risk mitigation.
Augmented Safety, Eco-compliance, and Digital Defence
Recognising the paramount importance of safety, eco-compliance, and digital security in the sector, our solutions are tailored to help you fulfil these stringent prerequisites by diminishing risks, lowering environmental footprints, and guaranteeing workforce safety. We safeguard sensitive assets and infrastructure against cyber adversities while upholding the gold standards of industry compliance.
Leveraging Cloud, Edge Computing, and IoT/IIoT
By embracing cloud and edge computing, we enable facile remote access, scalability, and superior collaboration amongst teams scattered globally. With our deep-rooted expertise in moulding and weaving IoT and IIoT solutions, we ensure enhanced data procurement, vigilant equipment monitoring, and control, ensuring a flawless blend with your prevailing infrastructure.
Optimised Collaboration and Cohesive Communication
Our tailor-made software solutions amplify communication and collaboration among teams and stakeholders, spanning both onshore and offshore terrains. By refining communication streams and bolstering collaboration, we assist your business in retaining agility and reactivity in an ever-evolving sector.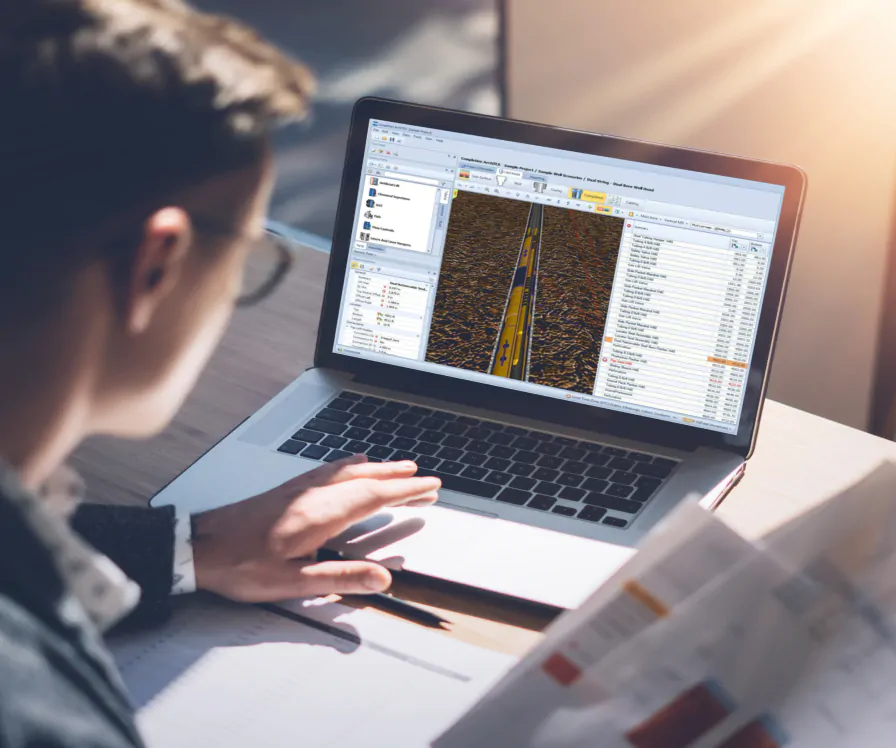 Additional Services
to Support oil And Gas Companies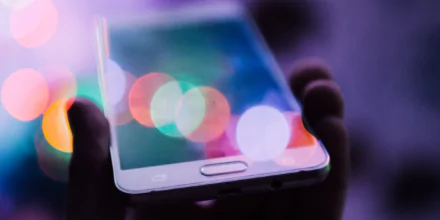 Attractive, responsive, and user-friendly websites that effectively communicate your brand and offerings
Learn More:

Digital Transformation

Frequently Asked Questions
Provided below is an FAQ to help you understand our services in more detail. If your question is not covered please feel free contact us.
Bespoke software refers to custom-made software designed to cater to specific business needs, in this case, Oil & Gas upstream operations. This involves exploration, drilling, extraction, and production activities. Bespoke software in this industry is critical for optimising processes such as Digital Twin modelling, Data Acquisition Systems, and SCADA (Supervisory Control and Data Acquisition) operations. It aids in areas like production optimisation, flow assurance, well integrity, and provides detailed 2D & 3D visualisation for accurate representation and analysis.
Production optimisation refers to the maximisation of hydrocarbon extraction efficiency. Bespoke software allows for detailed data acquisition and real-time monitoring of oil & gas production processes. This data can be integrated with predictive algorithms and digital twin models to provide actionable insights. These insights can help in reducing downtime, preventing bottlenecks, and optimising overall production, ensuring the process runs smoothly and efficiently.
SCADA, a crucial component of the digital oilfield, plays an essential role in upstream oil & gas operations. Bespoke software often integrates SCADA systems for real-time data acquisition and process control. This integration enables operators to remotely monitor and control equipment, thereby reducing operational costs and improving safety standards.
Well integrity management is crucial in upstream operations, and bespoke software can significantly aid this process. By utilising comprehensive data acquisition systems, the software provides critical insights into potential risks, such as casing failures or leaks. It facilitates preventive actions, ensuring the well's integrity, and subsequently, the safety of operations and the environment.
Flow assurance refers to ensuring a consistent and efficient flow of hydrocarbon from the reservoir to the point of sale. Bespoke software helps in this regard by providing tools for continuous monitoring and control of all factors affecting flow assurance, such as temperature, pressure, and the presence of hydrates or asphaltenates. Through data analysis and prediction capabilities, it helps prevent flow assurance issues before they arise.
A digital twin is a virtual representation of a physical asset or system, in this case, an oil & gas facility. Bespoke software enhances digital twin technology by providing accurate real-time data, leading to better decision-making and predictive maintenance. It allows for detailed 2D & 3D visualisation, which aids in thorough analysis and understanding of the physical system.
Bespoke software can integrate 2D and 3D visualisation tools that can bring digital twins and data models to life. This allows for spatial understanding, easy interpretation of complex data, and accurate visualisation of various processes in the upstream oil & gas operations. Please see our QuickWells case study for an example.
Yes, bespoke software is designed to seamlessly integrate with existing data acquisition systems. It can capture, organise, and interpret vast amounts of data, allowing for insightful analysis and proactive decision making in upstream operations.
Bespoke software is a key element in the digital oilfield concept, providing comprehensive data acquisition, visualisation, predictive analysis, and control tools. It aids in real-time monitoring and optimising of the entire operations process, ultimately enhancing production efficiency and safety.
Implementing bespoke software in upstream oil & gas operations offers numerous benefits. It enhances production optimisation, improves well integrity management, assists in flow assurance, and facilitates digital twin modelling. It allows for real-time data acquisition and control of operations, thereby reducing operational costs and risks. By incorporating detailed 2D & 3D visualisation, it also provides a clear understanding of the operational process, assisting in accurate decision-making and future planning. With a tailored software solution from companies like Software Development UK, oil & gas operators can streamline their processes to meet specific operational goals and industry standards.