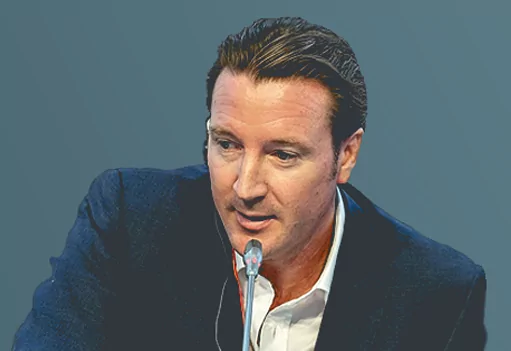 Key Achievements
Chief Executive Officer at SD:UK – www.softwaredevelopment.co.uk
Co-Founder of ROGTEC Magazine – www.rogtecmagaine.com
Co-Founder of the industry recognised "Well Engineering Forum" series of oil & gas conferences and exhibitions
RDCR Well Engineering Forum (Est 2013), Russia's leading drilling and production forum. www.rdcr.net
KDR Well Engineering Forum (Est 2015) Kazakhstan's leading drilling and production forum, hosted in partnership NC KazMunayGas and KMG Engineering. www.kazdr.net
WAWEF – West African Well Engineering Forum (Est 2020). Hosted in partnership with the Ghana National Petroleum Corporation (GNPC) and Soluserv GH Ltd. www.wawef.com
Paul Seed
---
Chief Executive Officer
---
I build intelligent networks.
With over 20 years of entrepreneurial, sales, and marketing experience, I identify critical opportunities and develop key partnerships that drive positive business growth.
I began my career in a multinational B2B publishing and exhibitions company with a focus on up, mid and downstream oil and gas technology. Seeing the need to provide my client base with more value, I founded TMG in 2004, targeting niche markets within the oil and gas sector, and also publishing the first issue of ROGTEC magazine that same year.
TMG continues to host bespoke oil, gas and energy conferences in Russia, Kazakhstan and West Africa, and ROGTEC magazine is now on its 70th issue. It is easily recognised as the leading upstream focused technology publication for Russia & the CIS region.
I have consistently maintained a solid reputation for delivering outstanding ROI to clients.
The oil and gas industry is now at a crossroads. Both operators and service companies are facing new challenges, such as cyber security, while also being required to digitally transform their business to increase efficiency and productivity. Drawing on two decades of industry experience, insights and contacts, I use SD:UKs certified network – as well as our in-house expertise – to help organisations digitally transform their operations and ensure that cyber security is at the forefront of their thinking.
Over 20 years of overall oil and gas experience, working with NOCs and IOCs in emerging markets with a focus on driving efficiency through the adoption of the latest technology and digital solutions.